Rentals - "Our Only Business"
We specialize in quality rental properties in the Naples Florida area. If you want to rent a beautiful condominium, villa, townhouse, coach home, or single family house then we can help you find the rental property that is right for you! Annual Rentals specializes exclusively in real estate property rentals.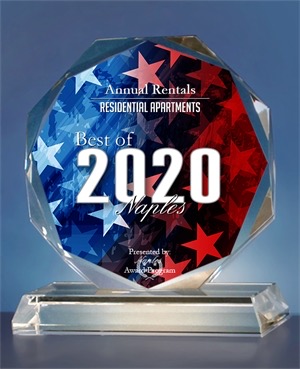 Best of Naples
We have been in the business of real estate rentals in the Naples, Florida area for over 22 years. In that time, we have been recognized as 'Best of Naples' many times - We know the market, and we can find you the rental property that is going to suit you perfectly!